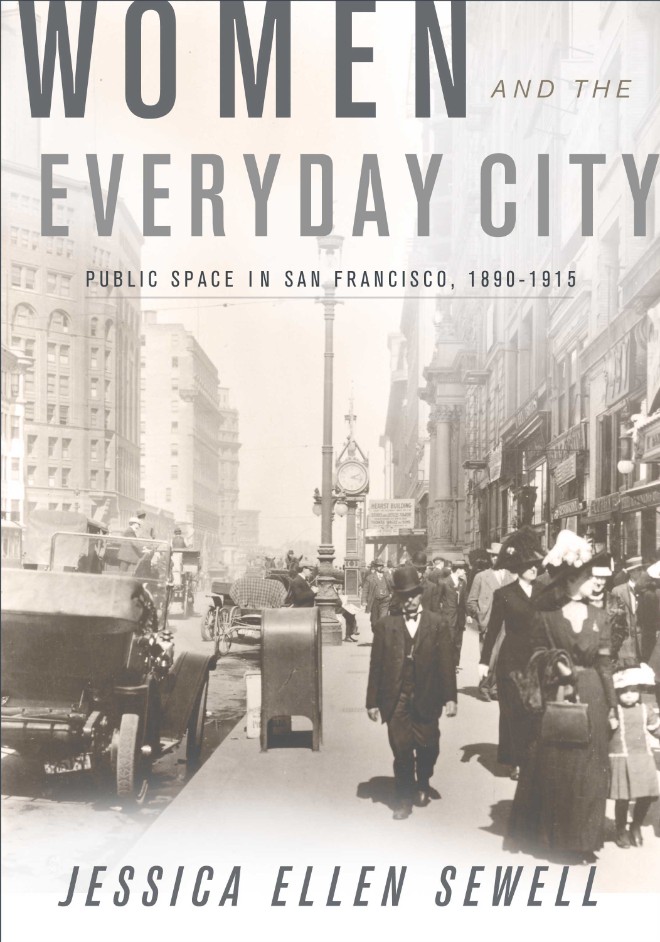 "Jessica Ellen Sewell takes her readers on an invigorating jaunt through women's history. She shows more vividly than ever before how a generation of women took command of public space and moved decisively and exuberantly onto the streets and all the way to the voting booths." Mary Ryan, Johns Hopkins University
"Women and the Everyday City illuminates how the shifting geography of consumption transformed women's physical experience of the cityscape and increased their comfort at exerting rights to public space. Sewell makes a significant new contribution to the understanding of urban space and power." Sarah Deutsch, Duke University

Jessica Ellen Sewell, an architectural historian and gender scholar, is author of Women and the Everyday City: Public Space in San Francisco, 1890-1915. She has taught at Binghamton, New York, and Boston Universities, and also served as Head of the Department of Urban Planning and Design and Chair of the Built Environment Cluster at Xi'an Jiaotong Liverpool University in Suzhou, China. She is currently an Associate Professor of Urban and Environmental Planning, Architectural History, and American Studies at the University of Virginia, where she is Co-Director of the Center for Cultural Landscapes.
She is currently working on several projects, including a book on Gender and Vernacular Architecture, part of the VAF book series with the University of Tennessee Press; a book on bachelor pads and masculinity in the 1950s and 60s U.S.; and an online guide to the urban cultural landscapes of Suzhou, China.

She also wrote a blog on China, Enough Dumplings, which explored landscapes, everyday life, and her family's experience of moving to and living in China.